THE TM7 IS IDEAL FOR SHUTTING DOWN ENGINES AFTER A PRESET TIME WHILE STILL GETTING FULL OIL AND TEMPERATURE PROTECTION.
Suits Diesel or Gasoline engines, air or water cooled
FOR PROTECTION WITHOUT A TIMER see TM6 - Click Home at top
Features:
- 48 HR RUN TIMER. TM7's Run timer can be set to stop the engine anywhere from 1 minute to 48 hours.
- TEMPERATURE READOUT. Displays current engine temperature.
- TEMPERATURE SHUTDOWN. If the engine temperature goes higher than the alarm temperature set into the TM7 by the operator, the engine will stop ('Easy Fit' sensor supplied).
- OIL STOPPING INPUT. The low oil pressure wire is simply tagged onto the engines existing oil light sender, if the light comes on the engine will stop. If your engine does not have a oil light, a standard car type sender needs to be fitted (normally closed contacts / open on pressure).
- SPARE STOPPING INPUT. The TM7 has a spare stopping input used for any purpose that switches to ground on a fault, such as Fan belt switches on air cooled engines, Murphy high-low water pressure switches on water pumps or float switches (see in pricing if you require a Murphy water pressure switch).
- START BYPASS. When the engine starts the TM7 has a bypass mode to allow the engine and pump pressures to stabilize before the protection circuit starts. Bypass time can be programmed by the operator in 10 second increments from 1 second to 4 minutes (Factory set at 10 seconds).
- WHAT LAST STOPPED THE ENGINE. When the TM7 is started whatever function last stopped the engine will display. This allows the operator to know the engine functioned correctly during its last run.
- FLEXIBLE STOPPING OUTPUTS. The TM7 is flexible enough to stop most engines. It has two stopping output modes. Either Stopping Option A: where the power is ON while the engine runs and then OFF in an emergency (ideal for controlling fuel solenoids).
Or Stopping Option B: where the power is OFF while the engine runs, then ON for 15 seconds in an emergency. When used in association with an inexpensive slave relay, output B is ideal for controlling heavy decompression solenoids or electric stopping circuits.
- STARTING BATTERY ISOLATION OPTION. The TM7 has the ability to totally isolate the starting battery after shutdown. This option ensures there is no on going drain on the battery if the ignition key is still in the ON position after engine shutdown. (Ideal for engines in remote locations).
- STARTING THE UNIT. The TM7 can be manually started by pressing a switch on the unit, or wired to come on automatically when connected to the ignitions Start/Crank position.
TM7 INSTALLATION & WIRING DIAGRAM | TM7 OPERATING INSTRUCTIONS
TM7 Retail price AU $415.00 - includes 'Easy Fit' heat sensor
We can supply a 12v Fuel Cut Off Valve for small to medium size engines Price: AU $95.00 For 24v systems a 24-12 volt reducer capable of running the above 12v fuel solenoid is available for $35 (the TM7 can operate on 24v however the 12v solenoid we sell cannot).
Murphy Gauge high/low pressure switch Price: AU $235.00

BUY A TM7 NOW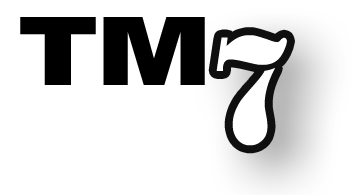 48 Hour Run Timer & Engine
Protection System for
ALL Stationary Engines
BUY A TM7 NOW
Size: Box only
125x180xH50mm. (5"x3.1/4"xH2")

Lead length:
1.8m (6ft)

Max Temp:
125C

Suits:
12 or 24 volt systems