TM4 Vehicle ENGINE TEMPERATURE & LOW OIL PRESSURE ALARM
Top of the range models: 3 to choose from.
1. Single Sensor unit. Similar to the TM1 Plus - The TM4 single temp sensor unit can control a Cooling Fan Relay - The ON/OFF temps are fully adjustable & independent of the main alarm.
2. Two Sensor unit for alarming both ENGINE and TRANSMISSION temperatures at the same time in vehicles & machinery.
3. Word Customization on two sensor model. Read the left & right heads, back or front, or anything you like. Make up your own words!
TM7 $365 - Check accessories or Buy now
TM7 - 48 HOUR ENGINE SHUTDOWN TIMER & ENGINE PROTECTION SYSTEM

Same protection as the TM6 plus a timer that can shut the engine down from 1 minute to 48 hours. The system will also shut the engine down if it detects low oil pressure, high engine temperature or any other third input that switches to ground (such as using a FW Murphy Gauge pressure switch or water float valve).
Plus TM7 can isolate the starting battery to stop it going flat after engine stop. Read more...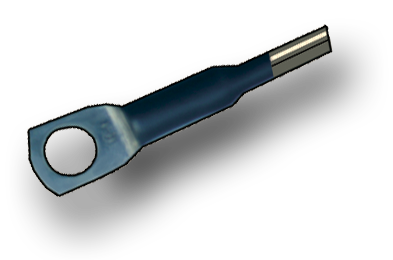 Heat Sensor
All Engine Watchdog models are supplied with the advanced bolt on 'Easy Fit' electronic heat sensor
Fits in seconds to the engine block & no need to break into the cooling system
Australia Phone: 07 32776770
THE ORIGINAL & THE BEST - made in AUSTRALIA since 1982
TM1 (updated model) Vehicle ENGINE TEMPERATURE & LOW OIL PRESSURE WARNING ALARM
NOW the Best value unit to protect All Cars, Trucks, Tractors & Machinery
TM1's loud Buzzer & Light alarms on High Engine Temperature and Low Oil Pressure, plus it records the Highest Engine Temperature reached. Apart from the temperature, it also displays 10 other warning & information messages, plus more. Read more...

NOTE: by simply not connecting the oil alarm wire the TM1 can be used as a simple Audible Engine Temperature Monitor and Alarm.
Buy TM6 Now
TM6 $299 - Check accessories or Buy now
TM6 Stationary Engine Protection - HIGH ENGINE TEMPERATURE & LOW OIL PRESSURE EMERGENCY SHUTDOWN SYSTEM

Idea high temp & low oil shutdown unit for any engine where the operator needs to walk away. This no fuss, easy to install unit suits all engine makes & models. It's deal for new pumps & generators or to upgrade older engines. When combined with a FW Murphy water pressure switchgauge it also protects pump bearings & burst hoses. Read more...
Not sure which Engine Watchdog is the right unit for you?
Check out our comparison table for all Engine Watchdog products to find which product will best suit your requirements.